---
Services
Sundays
Worship @ 10am
Thursdays
Holy Communion (Said) @ 10am
---
ONLINE SERVICES
The Sunday Reflexion is available to see on YouTube  or on Facebook 
Christian Activities for Children
---
Parish Safeguarding
If there is an immediate risk of harm to an individual you should dial 999 and report your concern to the police
If you have a concern about the safety of someone or the actions of someone working with children or vulnerable adults, please speak to someone.
The Parish Safeguarding Representative is:
James Parker (Churchwarden) Email: 
The Diocesan Safeguarding Team can be contacted here. https://exeter.anglican.org/resources/safeguarding/safeguarding-team
If you are a young person and you feel unhappy about something happening to you, you can call Childline on 0800 11 11
---
NEW TO CHURCH
We are a Christian Community who are seeking to follow Jesus and try to reflect this in our everyday lives.
The Church is a lot more than the building where people meet on a Sunday morning.  It is an all age community who help each other to follow Jesus Christ in all aspects of our lives.
We make all our visitors very welcome, even if you have not been to a church before. Our Welcome Team will show you where to go and give you everything you need for the service.
When and were does the church meet?
Our Church  meets every Sunday morning at 10am and at 6pm on the first third Sunday of the month. Please arrive at least 15 mins earlier to allow for parking and to get yourself seated before the service starts.
We meet at:
The Church of the Holy Spirit
Cliitaford Road
Southway
Plymouth
Devon
PL6 6DJ
There is no onsite parking, however there is a free car park close to the church and there is a limited amount of on street parking.
What do I wear?
You do not have to wear anything special, there isn't a dress code, just turn up in the clothes you would normally wear.
Where do I sit?
You can sit anywhere you like, all the seating is on a first come basis, there are no reserved or special seats.
---
The Coronavirus
In the face of the spread of the Coronavirus, the health and wellbeing of everyone connected to our churches is a priority. It is important that our churches continue to be places of community, fellowship, pastoral support and practical help. As Christians, we are here to support people, to listen to their concerns if they are worried, and to affirm and confirm the official health guidance.
As a diocese, we are following the official guidance of the Church of England on Coronavirus. You can read the latest guidance, plus helpful FAQs, by following the link below. It contains information about digital worship resources and churches which live-stream services for anyone who is unable to attend a church through illness or who are self-isolating:
For up to date information about Coronavirus and Covid-19 please visit: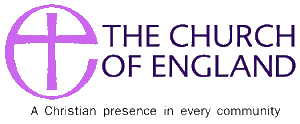 ---