---
---
ONLINE SERVICES
There is an short online  Sunday reflection which can be accessed using the link below
Christian Activities for Children
---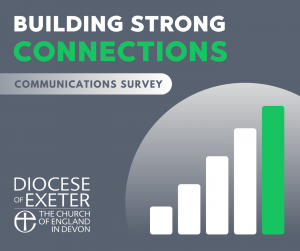 ---
Over the last four months, our resilience has been tested in all sorts of ways. The
crisis has shown how important good and accurate communication is. We need to
build stronger connections at every level across the Diocese. We have decided,
therefore, to embark upon a Communications and Engagement Survey and need you
to tell us how we can communicate with you better. We need to build a picture of
how effective online church services are and how much of a reach social media,
parish magazines, videos and podcasts are having in Devon. In due course, the
Communications Team will share the survey's findings with you which we hope will
be useful in helping your church go forward. The survey is open until 19th July and, as a thank you, all completed responses will be entered into a draw to win a voucher! Please fill in the survey by clicking on this link
 https://www.research.net/r/DOEBuildingstrongconnections
---
Parish Safeguarding
If there is an immediate risk of harm to an individual you should dial 999 and report your concern to the police
If you have a concern about the safety of someone or the actions of someone working with children or vulnerable adults, please speak to someone.
The Diocesan Safeguarding Team can be contacted here. https://exeter.anglican.org/resources/safeguarding/safeguarding-team
If you are a young person and you feel unhappy about something happening to you, you can call Childline on 0800 11 11
---
The Coronavirus
In the face of the spread of the Coronavirus, the health and wellbeing of everyone connected to our churches is a priority. It is important that our churches continue to be places of community, fellowship, pastoral support and practical help. As Christians, we are here to support people, to listen to their concerns if they are worried, and to affirm and confirm the official health guidance.
As a diocese, we are following the official guidance of the Church of England on Coronavirus. You can read the latest guidance, plus helpful FAQs, by following the link below. It contains information about digital worship resources and churches which live-stream services for anyone who is unable to attend a church through illness or who are self-isolating:
Church of England – Coronavirus Update
In light of the Government guidance around non-essential contact, the Archbishops of Canterbury and York have issued advice that public worship is suspended until further notice.
Churches will remain open for private prayer.
If you need to speak to someone you can get in touch via telephone and email as usual.
To read the Archbishops' statement visit:
become-radically-different-public-worship
For up to date information about Coronavirus and Covid-19 please visit: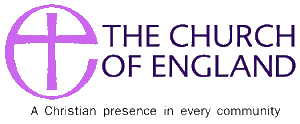 ---