---
---
This Church is open for public worship on Sunday mornings. The service begins at 10am
---
ONLINE SERVICES
There is an short online  Sunday reflection which can be accessed using the link below
Christian Activities for Children
---
Parish Safeguarding
If there is an immediate risk of harm to an individual you should dial 999 and report your concern to the police
If you have a concern about the safety of someone or the actions of someone working with children or vulnerable adults, please speak to someone.
The Diocesan Safeguarding Team can be contacted here. https://exeter.anglican.org/resources/safeguarding/safeguarding-team
If you are a young person and you feel unhappy about something happening to you, you can call Childline on 0800 11 11
---
The Coronavirus
In the face of the spread of the Coronavirus, the health and wellbeing of everyone connected to our churches is a priority. It is important that our churches continue to be places of community, fellowship, pastoral support and practical help. As Christians, we are here to support people, to listen to their concerns if they are worried, and to affirm and confirm the official health guidance.
As a diocese, we are following the official guidance of the Church of England on Coronavirus. You can read the latest guidance, plus helpful FAQs, by following the link below. It contains information about digital worship resources and churches which live-stream services for anyone who is unable to attend a church through illness or who are self-isolating:
For up to date information about Coronavirus and Covid-19 please visit: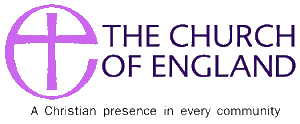 ---